With the introduction of the new Kowa TSN-EX16 1.6x extender – My Kowa 884 spotting scope is becoming really versatile. Not only is it in my opinion the best scope on the market for terrestrial viewing – with the new extender it now becomes a great instrument for viewing astronomical subject.
Using the new Kowa TSN-EX16 1.6x extender with my Kowa TE-11WZ 25-60x zoom eyepiece – the magnification becomes 40-96x, this is great for detailed views of the lunar surface, the bright 88mm fluorite crystal objective lens captures stunning detail.
What's even more interesting is that you can 'stack' the Kowa extenders to create more magnification power – I own two which means I have a maximum magnification of 153.6x – Each adapter loses less than just 5% light so performance is superb even at these extreme magnifications.
At this level of optical zoom – Planets and deep space objects are visible  Saturn's rings – Jupiter's moons and Nebula are all in easy reach.
As well as the extender – Kowa have released an astro adapter – allowing the connection of 1.25″ Astro eyepieces to the Kowa scope body – a truly versatile system.
Another huge advantage is just how compact the whole set-up is  – the extenders add little extra bulk or weight to the scope body as you can see from the image below: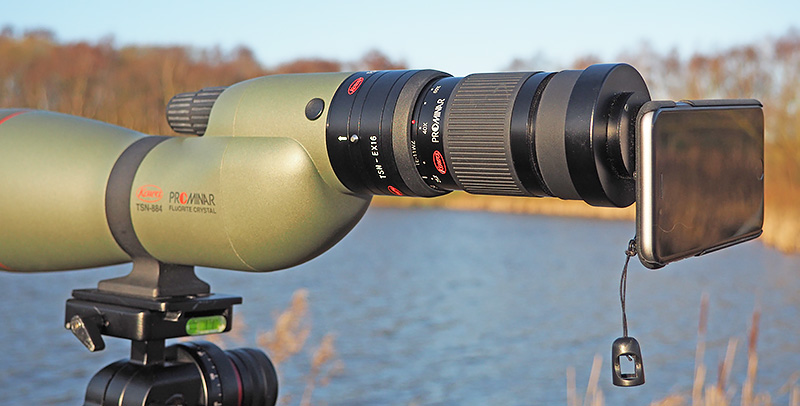 Add to this – the Kowa easy to use digiscoping adapters and you can also photograph your subject too in amazing detail.
Below are some examples of Lunar photography using the Kowa 884 spotting scope, TE-11WZ 25-60x eyepiece, the new Kowa TSN-EX16 1.6 extender, the Kowa TSN-IP6 iPhone 6/6S digiscoping adapter and an iPhone 6s: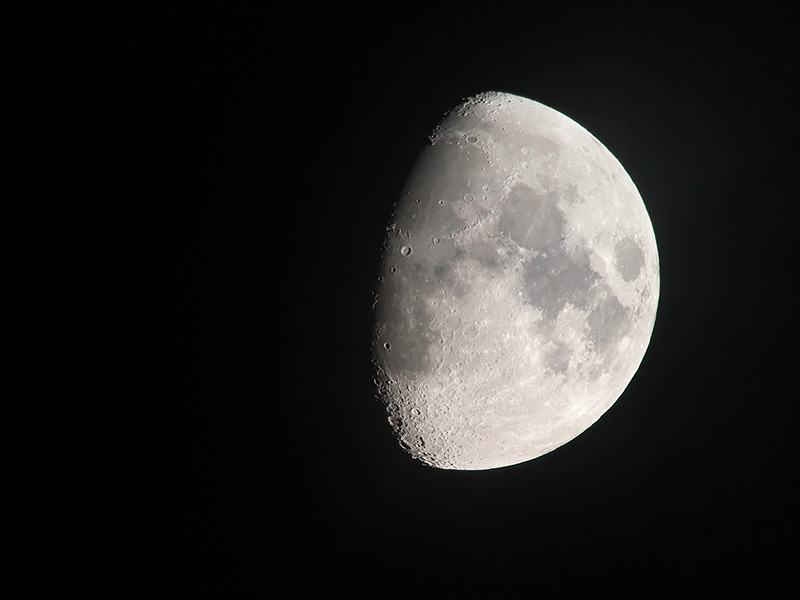 60x optical zoom
Kowa 884 spotting scope, TE-11WZ 25-60x eyepiece,
Kowa TSN-IP6 iPhone 6/6S digiscoping adapter and an iPhone 6s
96x optical zoom
Kowa 884 spotting scope, TE-11WZ 25-60x eyepiece, TSN-EX16 1.6 extender,
the Kowa TSN-IP6 iPhone 6/6S digiscoping adapter and an iPhone 6s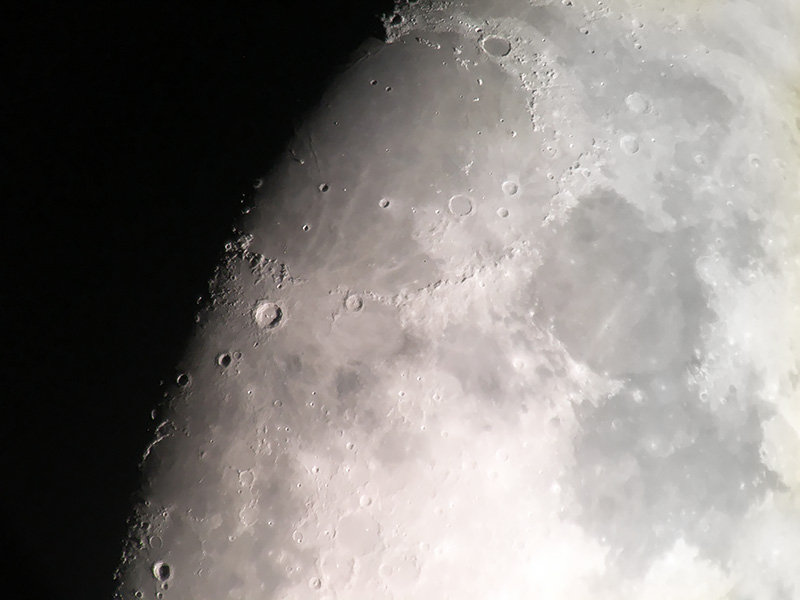 153.6x optical zoom
Kowa 884 spotting scope, TE-11WZ 25-60x eyepiece, two TSN-EX16 1.6 extenders stacked,
the Kowa TSN-IP6 iPhone 6/6S digiscoping adapter and an iPhone 6s