Wet and windy was probably the most accurate way to describe the weather on this particular outing. We headed to the North Wales mainland, to the heart of Snowdonia. A popular village for the walkers, Betws Y coed always looks particularly beautiful at this time of year. I wanted to get some long exposure water shots down by the river and with the trees now a rich umber colour – it was a great place to start. I used the Kowa 12mm f1.8 lens and my Hama ND filter.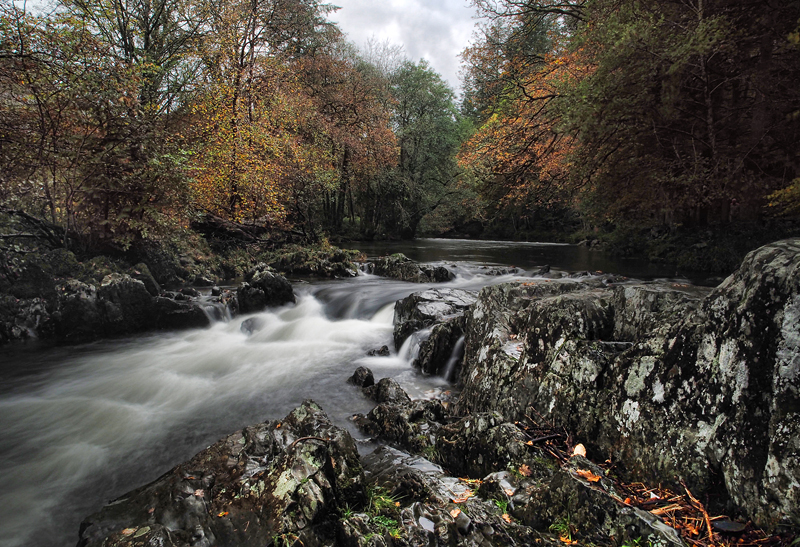 A classic long exposure shot at Betws Y Coed – nothing too creative but at this time of year – a lovely image to capture.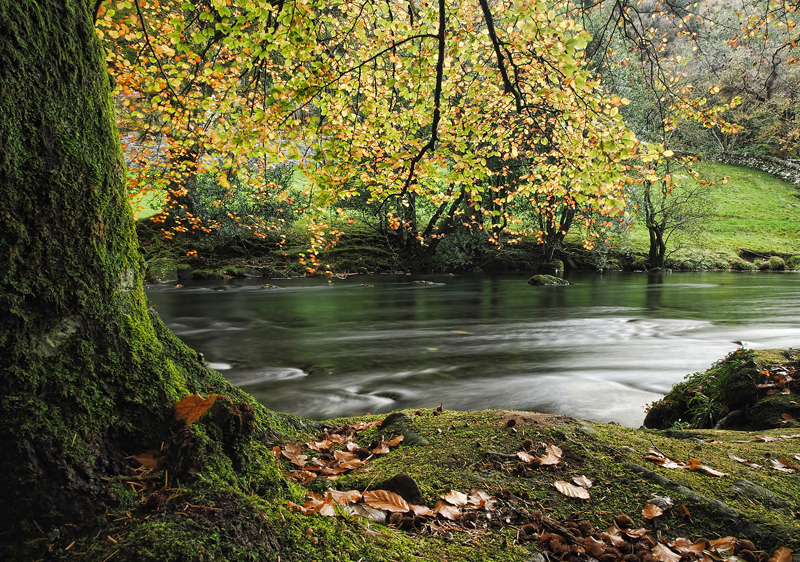 Autumn colours down at the River at Betws Y Coed – Kowa 12mm f1.8mm lens and Hama ND variable filter.
After a stroll around the village the weather began to take a turn for the worse – but whilst in Snowdonia, you just have to spend some time in the mountains. A short drive and you are in the midst of the Snowdonia mountain range. Rather than Mount Snowden which is often over crowded, I tend to head out towards the Glyders and Tryfan. There is a beautiful lake surrounded by steep sweeping mountains – Lyn Idwal. Although still very popular for hikers – it feels more remote and wild. Another bonus is you can walk just a short distance from your car  following a stream with some superb waterfalls to the lake without having to use up too much energy – great if you want to do some mountain photography without having to put too much physical effort in and also if the weather is poor – much less of a risk.
I spent around one hour in the showers and wind to get some dramatic landscapes – I wanted to try my new Kowa 8.5mm super wide angle to really give an impression of the scale of this rugged landscape. Once home I thought black and white would suit the images better and I spent some time playing around with the contrast and lighting of the images to try and make them as interesting as possible. One shot I really want is of Lyn Idwal in perfect stillness so it reflects the mountains as a mirror image – but so far – no luck, the weather has always been against me!
Here are the results: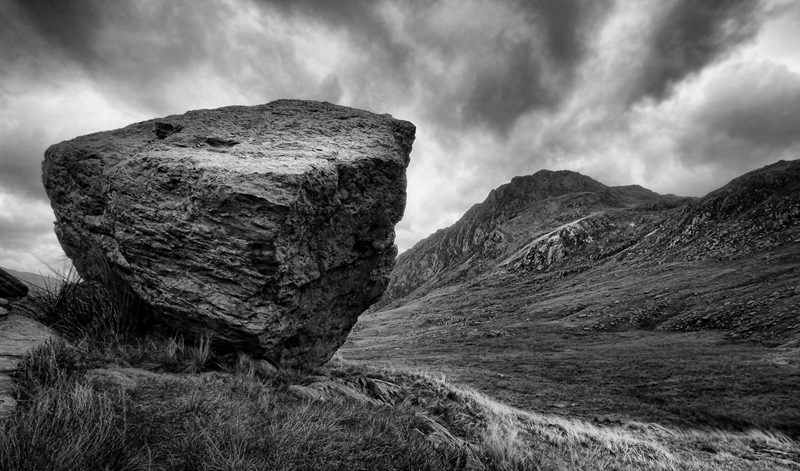 View towardsTryfan mountain using the super wide angle Kowa 8.5mm f2.8mm lens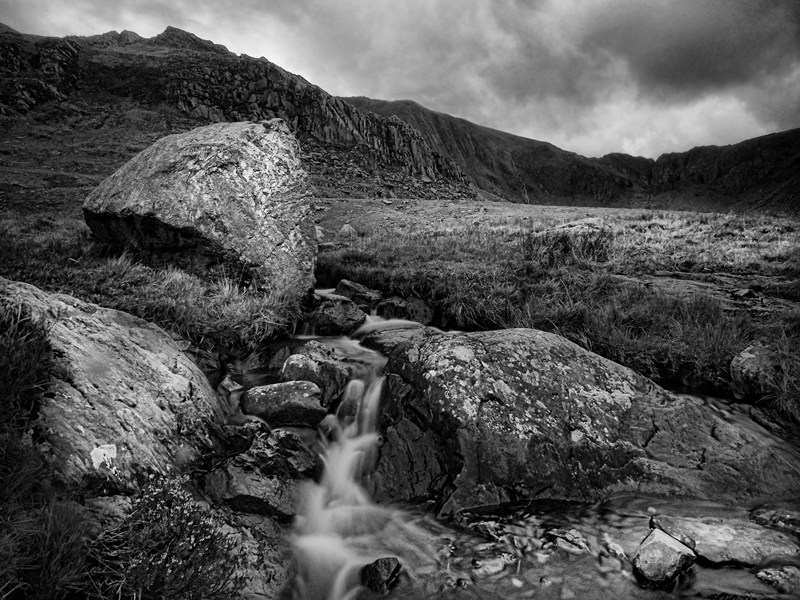 View towards the Glyder mountain using the super wide angle Kowa 8.5mm f2.8mm lens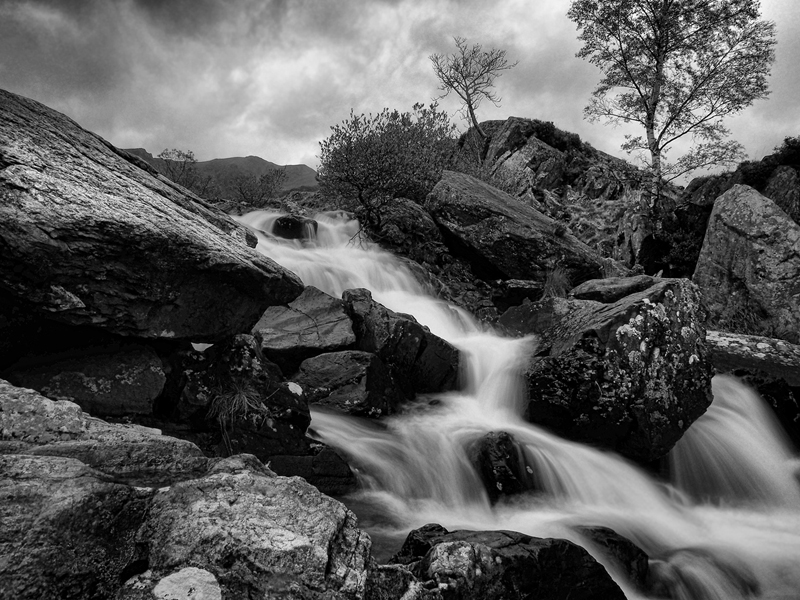 A long exposure shot of one of the many waterfalls leading from Lyn Idwal